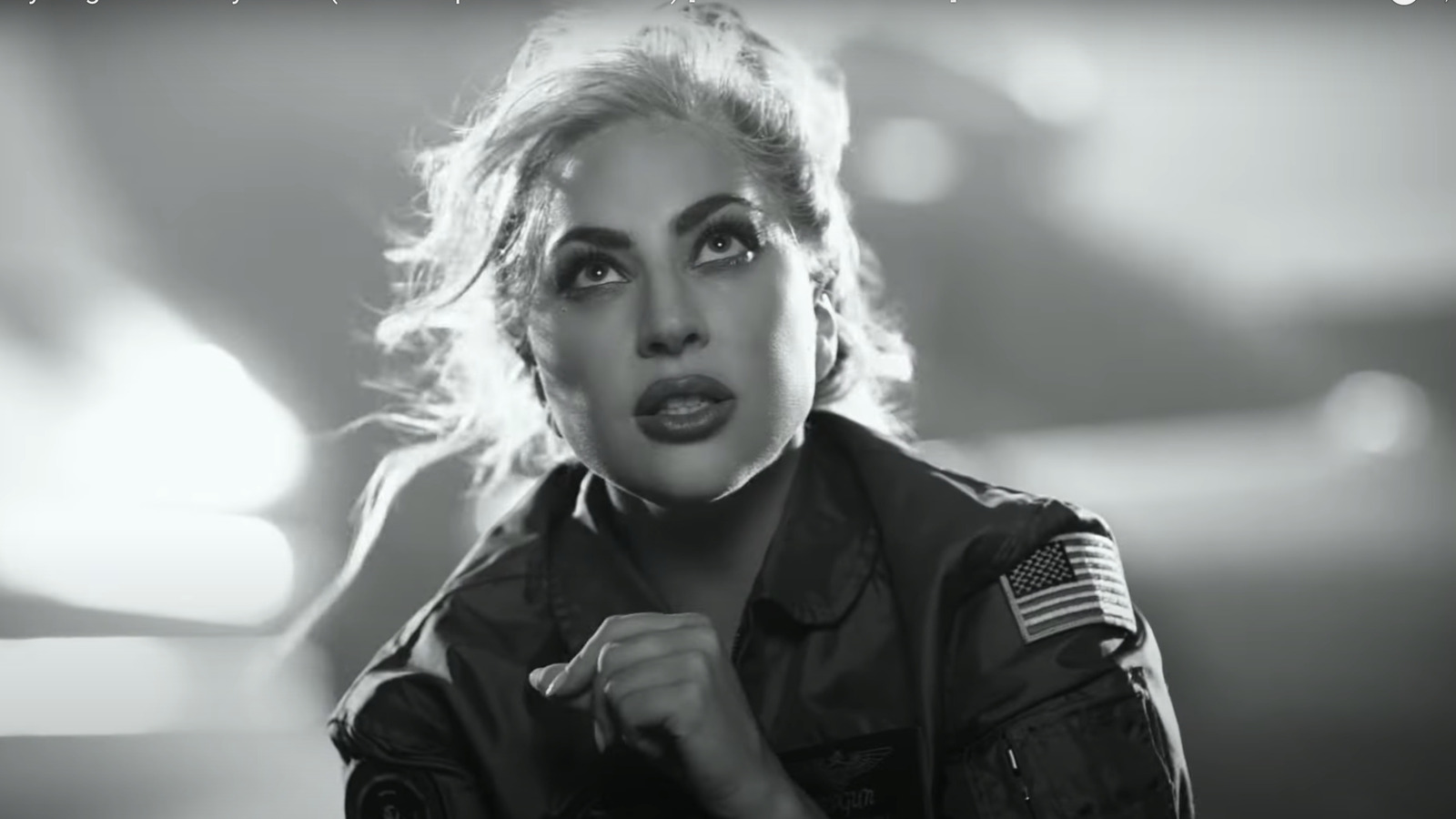 Watch Lady Gaga's Top Gun: Maverick Theme Song Music Video
The clip comes from "Top Gun: Maverick" director Joseph Kosinski, featuring Gaga singing her face on the airfield in the middle of the desert. The video alternates between stark black and white shadows and the vibrant colors of sunlit flight. Tom Cruise as Captain Pete "Maverick" Mitchell seems very sentimental about the moments in the original Tony Scott movie, especially when it comes to Anthony Edwards' character, Goose. Watching Maverick hold a dying goose in his arms to cut to a much older Maverick working on a jet while admiring a collage of photos of Goose and his family is enough to put a lump of tears in your throat.
Gaga has previously taken to Instagram, calling the song a "love letter to the world." She captioned a preview image of the song, confessing that she "didn't even realize the multiple layers it covered at the heart of the film, [her] own psyche, and the nature of the world in which we live. Gaga said she had been working on the song for years, trying to perfect it, wanting to make the music "a song where we share our deep need to both be understood and try to understand each other – a desire to being close when we feel so far away and an ability to celebrate life's heroes."
The video is as moving as the song, and while the "Top Gun: Maverick" soundtrack may not reach the heights of the soundtrack, Gaga more than provided a worthy successor.
"Top Gun: Maverick" hits theaters on May 27, 2022.