They shoot, he scores! The composer who set a legendary Arsenal match to music | Classical music
I started taking piano lessons at the age of six in 1966. The year the England men's soccer team won the World Cup. It's a fancy notion, but maybe these two important events in my life were forever linked. My family weren't a football fan, so I tended to switch from team to team. I was promiscuous with my loyalty. Usually whoever was leading the league that season. So ironically, I liked Liverpool for a while. Never Tottenham, I'm proud to say it. I hated playing the piano, but at the age of nine my obsession with music set in. I improvised around small piano pieces that I had to learn and that's how I started to compose. Before that, I thought I was going to be a professional footballer. The problem was, I was desperate. I had zero capacity. At one point I realized all of my friends were better than me. So the music took over. Well, at least composers, unlike footballers, don't have to retire at 35. In fact, I thought then that being old was a positive advantage.
During my teenage years my football obsession waned and I had a great lack of knowledge from the mid 70s to the mid 80s. I get lost in a pub quiz if I get questions about Leeds United from Don Revie or in what year did Ipswich win the FA Cup? But in the mid-1980s I moved to a house that was less than a mile from the holy stadium in Highbury, north London, which then housed the Arsenal (as they are called). From my rented top floor apartment at Highbury Fields (in fact, five doors down from the home of eminent conductor Colin Davis, whom I have never met), I could hear the sirens calling from the supporters. of Arsenal sing. Attracted by those distant voices, I just had to go see a game. My first game was a dull League Cup game, I forgot who against. So I don't have that sentimental memory that most fans have of always remembering their first game, but the mood was intoxicating. I was addicted.
Following football at that time was a hobby that was frowned upon. You haven't talked about it in polite circles. So the idea that she would end up appearing in my compositions was rather improbable. I was under the impression that the musical establishment wouldn't have liked it. The protagonist of my first opera, Greek (1988), is a football hooligan. Racist, violent, rude. I have met a lot of them over the years. It meant that I could integrate some of the songs and beats that I had heard on the terraces of Arsenal. In the early '90s, I moved to Gillespie Road across from the Golden Fish Bar, even closer to the old stadium – a literal stone's throw now.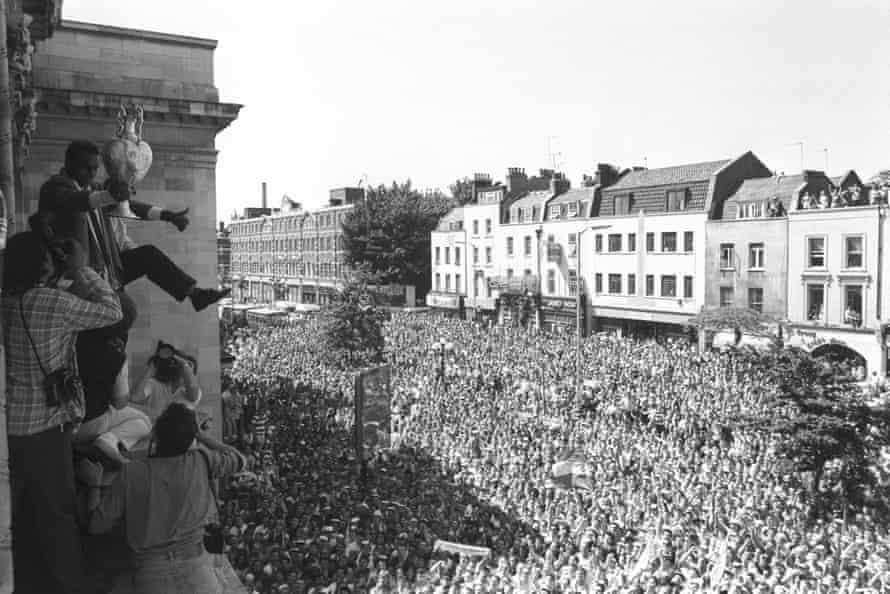 One of the first plays I wrote while living there was Momentum. I had just started composing work in association with Simon Rattle at the Birmingham City Symphony Orchestra, and this was commissioned for the concert commemorating the opening of the Birmingham Symphony Hall in 1991. Many musicians from the orchestra was football fans. There was a Leeds fan in the trumpets, Aston Villa and Birmingham fans scattered throughout the sections, and an Arsenal fan in the clarinets. My big mate Jon Carnac, who was working freelance with them at the time, even wore his Arsenal replica kit to rehearsals for my orchestral piece Three Screaming Popes, created by the CBSO a few years earlier. So I thought it would be fun to incorporate into Momentum the famous song "Olé ole ole ole" as a tribute to the fans among CBSO players. It was some kind of silly joke.
Since then, I have cited many football songs and rhythms in compositions, most often in my WWI opera The Silver Tassie where Harry, the tragic hero, is a skilled footballer who is seriously injured in the forehead. I moved away from Arsenal's field but still watch games avidly even though I no longer sink into depression with every loss, which is a lot these days. I grew up a bit.
But I never wrote a book specifically on football. So it's so exciting that the London Barbican commissioned me to write a live orchestral piece to accompany a film highlights from the iconic 1989 game between Arsenal and Liverpool. Its conductor, Huw Humphreys, had the idea to show a film of a famous football match, which dramatically settled the league title, with live orchestral accompaniment. He turned to me – I guess I was fit. This match was unique as the ultimate prize at stake was between the top two teams in the league in what was also the last game of the season. This had never happened before and has not happened since. The match was due to be played a month earlier but had been postponed due to the Hillsborough disaster. Arsenal had the unlikely task of having to beat Liverpool by two clear goals to win the Premier League – as the elite called it before the Premier League was formed in 1992.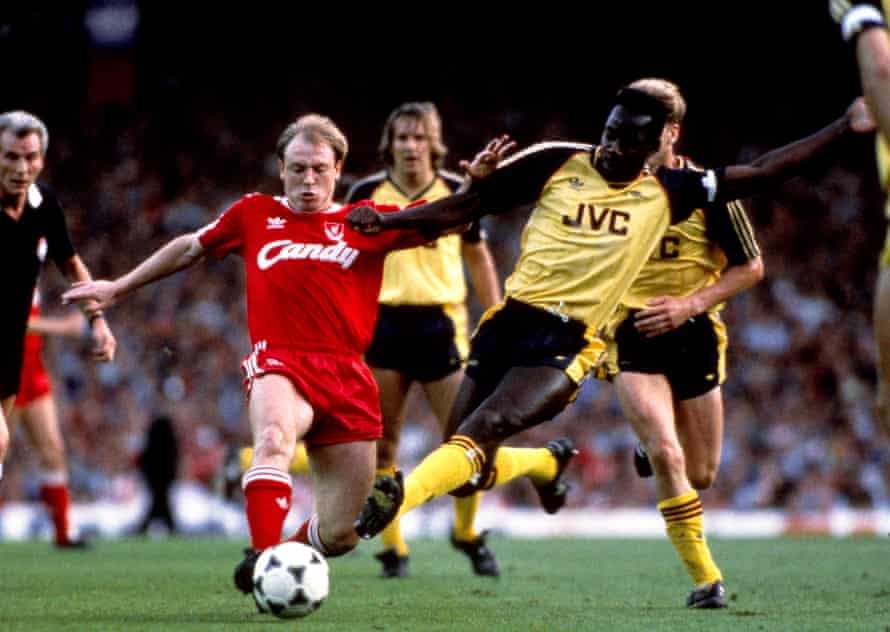 Arsenal has been written off by everyone, the press, the experts, anyone with an opinion. I didn't have a ticket so I watched it at home. When the winning goal came in, there was a pandemonium in the streets around us. It was one of the most exhilarating nights of my life.
Everyone loves the triumph of an outsider and my work is more my emotional reaction to this day rather than film music. It's foreground not background music. It's on top and in your face. Written for full orchestra with a jazz trio that includes legendary Weather Report drummer Peter Erskine, it uses tunes for every player who was a part of that match., based on the letters of their names and the work is in memory of the great David Rocastle of Arsenal, who died tragically young. It's loaded with snippets of soccer chants – think a Tom and Jerry soundtrack on steroids. It's probably the funniest song I've ever had to write.
Corn the most exciting thing about the night is that i'm going to meet some of my soccer heroes in a question and answer session after the concert. I don't know how I'm going to react, because I've never met a real footballer, let alone an Arsenal legend whose name I would have chanted on the Highbury terraces in the 80s and 90s. I don't know what they're going to do with my music, but at least they don't have to watch me try to play soccer.
Up for Grabs will premiere at the Barbican, London (and broadcast live) on November 5.