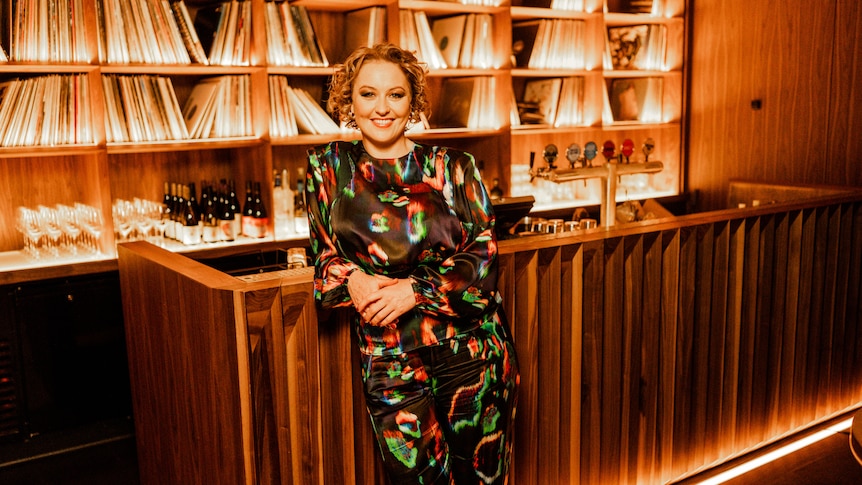 Take 5 with Zan Rowe premieres on ABC TV next month: here are all the details
We reveal all the guests, all the dates, and why music lovers will not want to miss it
Earlier this year, we revealed that Double J's Zan Roweand its immense popularity Take 5 radio program and podcast, were coming to ABC TV later this year.
Well, it's now later this year, and today we can tell you all about who will be appearing in Take 5's very first series as it comes to television in the coming weeks.
Loading
The concept of the series is simple: extraordinary people from the worlds of music, film, sports and more share five songs that made them who they are today.
We're left with more than just a playlist, as each choice gives us new insight into the lives of characters we thought we knew so well.
Who will be on it?
Unsurprisingly, Zan has secured a wide array of exciting guest appearances from film, television and, of course, music.
Keith Urban shares his experiences discovering electronic music and how music helped him when he hit rock bottom.
Revolutionary singer-songwriter Tori Amos is about breaking cultural and musical barriers as a young woman.
Everyone's favorite person (let's be honest) Tony Armstrong considers how bouncing back from failure helps him become the man he is today.
Beloved Australian Artist Missy Higgin opens with the redefinition of his life after the separation.
And, kicking off the series, the undisputed king of Neighbors finale (and one of this country's most esteemed actors) Guy Pearce tells how fatherhood changed everything.
These remarkable guests will dive deep into intimate moments in their lives as they share five songs that have been part of the soundtrack to their lives and explore their connection to them.
"Music, like smell or taste, is sensory memory," Zan explains.
"We've all had those experiences where we hear a song and are transported to a specific time in our lives."
When is this happening?
Here's the basics on who's on the show and when:
Episode 1:
Guy PearceTuesday, September 20, 8 p.m. ABC TV and ABC iview
Episode 2:
Keith UrbanTuesday, September 27, 8 p.m. ABC TV and ABC iview
Episode 3:
Missy Higgins, Tuesday, October 4, 8 p.m. ABC TV and ABC iview
Episode 4:
Tony ArmstrongTuesday, October 11, 8 p.m. ABC TV and ABC iview
Episode 5:
Tori AmosTuesday, October 18, 8 p.m. ABC TV and ABC iview
What is take 5?
Every Friday morning on Double J, Zan Rowe hosts Take 5, an in-depth interview that uses music to dive deep into the life of his special guest.
The show has aired for years, first on triple j, now on Double J, and as an award-winning weekly podcast.
He hosted hundreds of very impressive guests, including Paul McCartney, Jessica Mauboy, mike d, Shirley Manson, Billy Corgan, Kylie Minogue, Common, David Byrne and many others.
This is where the power of music meets the power of human vulnerability, and the chance to see this unfold on screen for the first time is exciting news for anyone who loves music.
Take 5 with Zan Rowe premieres Tuesday, September 20 at 8 p.m. on ABC TV and ABC iview.
Until then, find past episodes of the Take 5 podcast here.
Job , updated