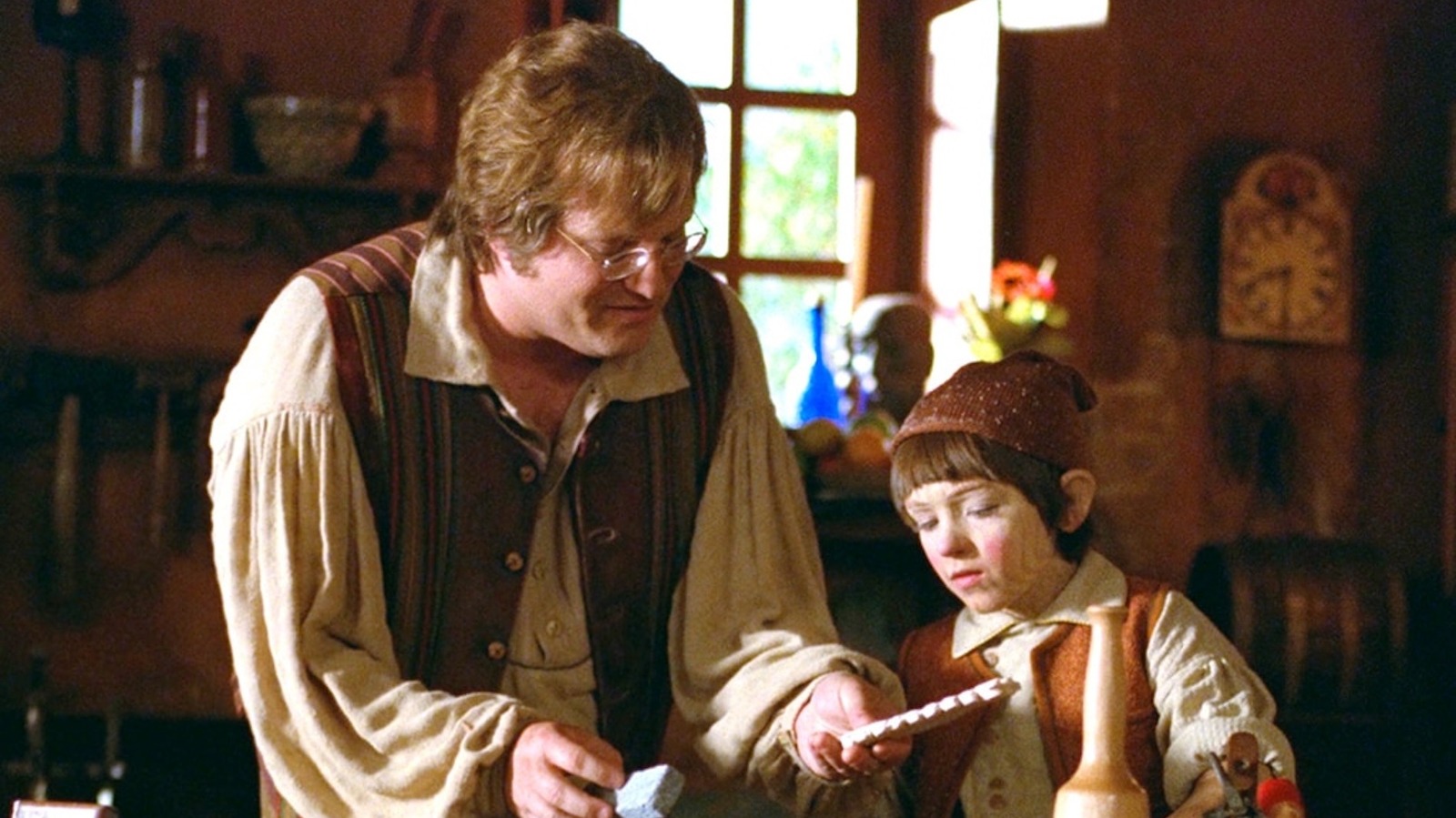 Revisiting the nightmarish made-for-TV musical version of Pinocchio with Drew Carey and Julia Louis-Dreyfus
Stephen Schwartz can be an extremely talented composer and certainly knows how to write a melody that will sink deep into your brain. Now, I'm not a fan of the idea that the goal of music in a musical should be for it to be catchy, but for a musical primarily aimed at children dealing with the magic of Disney fairy tales, having a "hummable" partition certainly does a lot of favors. Many mediocre Disney projects have been saved by a few memorable songs. Schwartz is quite capable of writing these tracks, as 'Pippin', 'Godspell' and 'Wicked' are full of them, but his method of doing so is in a pop context.
"Geppetto" seeks to capture the sound of old school, golden age musicals, and I can feel that Schwartz is held back by the need to create that sound. His work shines when the music taps into the pop sound of the era, as "Pippin" did with the whimsical early 1970s or "Wicked" with the explosive early 2000s. Here, Schwartz's music resembles to the pastiche of a lifeless pastiche. Some of the lyrics have zing, such as:
"Silencing the scoffers

Fill the boxes

Weigh the offers

Everyone offers."
But they're buried in melodies that go in one ear and out the other. What he's trying to do is what his "Hunchback of Notre Dame" collaborator Alan Menken did so well when he joined Disney with "The Little Mermaid," but their strengths as songwriters don't are not at all the same. Menken can adapt to any style you ask of it. Stephen Schwartz has a signature mode, and "Geppetto" doesn't suit him at all.