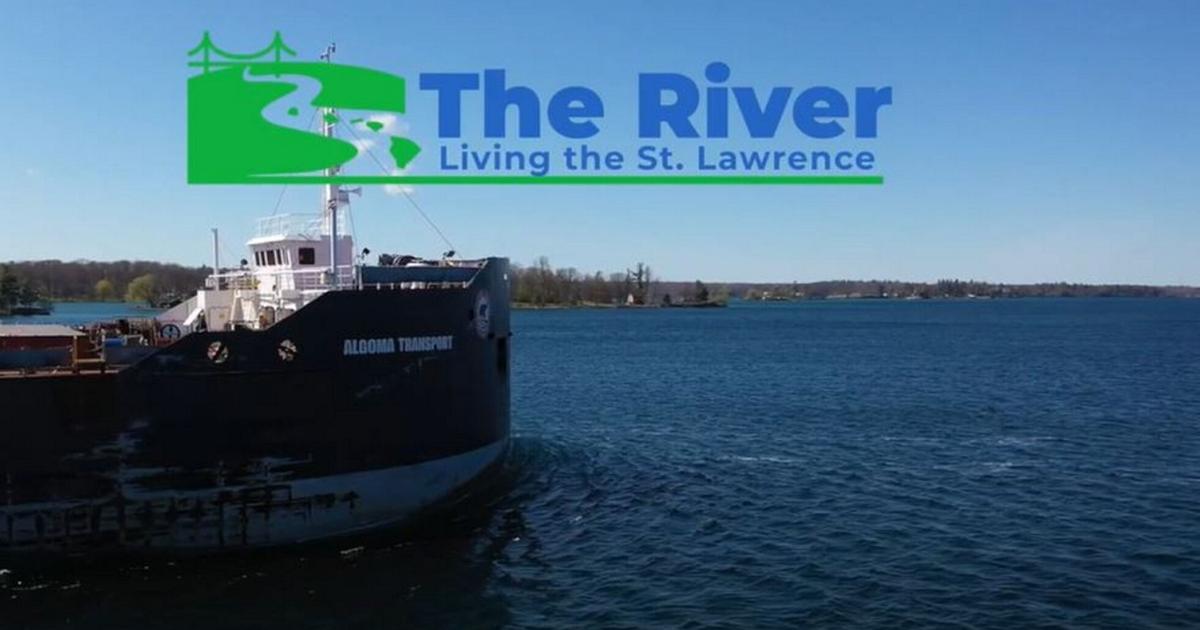 A local trio produces a WPBS television series on "Vivre le Saint-Laurent" | arts and entertainment
The first episode of a series on the northern St. Lawrence River was televised earlier this month.
The six-part series, "The River: Living the St. Lawrence," was created and executive produced by Waddington Town Supervisor Alex V. Hammond, Live at Five Show WATN-AM host Glenn Curry, and Josh Todd, originally from Heuvelton.
"It started when me and my National Guard buddy Josh were activated together for COVID in April 2020," Mr. Hammond said. "We realized that we came from the same region and that we had the same love for the St. Lawrence River and the north of the country.
Mr. Todd has always had a fascination with the river and wanted to pass on his passion and love for it to others.
"I did a lot of personal research, but it stayed in a book at home," Mr Todd said. "So I thought we would bring together people who had the same passion as me and spread it and show people what there is still to discover in the north of the country.
Along with Mr. Curry, the trio began putting together the series last summer.
"It's like a video podcast where we put images to the words of two very good people, Josh Todd and Alex Hammond," Mr. Curry said. "They know a lot about the river, they're basically river rats. I worked as a producer and did a lot of things in the background, like getting photos that matched the discussion we're talking about.
They signed up with the Watertown Public Broadcasting Service to air an episode every Wednesday at 7:30 p.m.
"We thought it would be a good thing for PBS to do because it's very local and we thought the same type of people who watch PBS would like this type of show," Mr Hammond said last week. . "The first night was last night and it will air for the next five weeks."
"The River" includes episodes with Mr. Todd and Mr. Hammond sharing their experiences and memories of the river and features special guests.
"The first two episodes are just Josh and I talking about the river, and then we start bringing in special guests," Mr. Hammond said. "Josh acquired a gentleman who was quite famous on Canadian radio and who lives on an island in the Brockville area. We brought in another woman and she talked about the islands and their names.
After filming and working on the series for most of the summer, the first episode aired on January 5 and will continue until February 9.
"Filming was fun," Mr. Todd said. "It was new to me, it was like an interview process with three guys just sitting around talking about the river. It was uncharted territory for me, but it went pretty well.
Mr. Curry noted that the three hoped the series would become a permanent show.
"We're trying to locate something that's right at our feet," Curry said. "Without the Seaway, world trade would not be what it is today. It's an example of human journeys and human innovation and we haven't talked about it enough, which is why we wanted to do a show dedicated to the river in our own backyard.
They all agreed that the series will bring new insights to those who live near or visit the river.
"The river means so much to our community on both sides of the border," Curry said. "Nothing like this has ever been done before. There have been fishing shows, there have been tournaments, but it is a huge natural resource that has been neglected for too long. There are thousands of people who live on the river and thousands of people who visit it and would like to learn more about the river they live on.
Mr. Hammond echoed Mr. Curry's point.
"It has lots of fun facts and really highlights why different people love the river," Mr Hammond said. "This is our home. We hope it will take us out into the world and people who live here can learn more about this place, and people who don't live here can also learn more.